The company behind the chip technology in billions of devices takes center stage.
There's a company nearly every chipmaker relies on that doesn't actually make anything tangible. Yet its blockbuster IPO in September valued it above $54 billion. Arm is the most pervasive CPU or brain in the history of modern electronics. Understanding what Arm does provides insight into the technology powering devices we use everyday.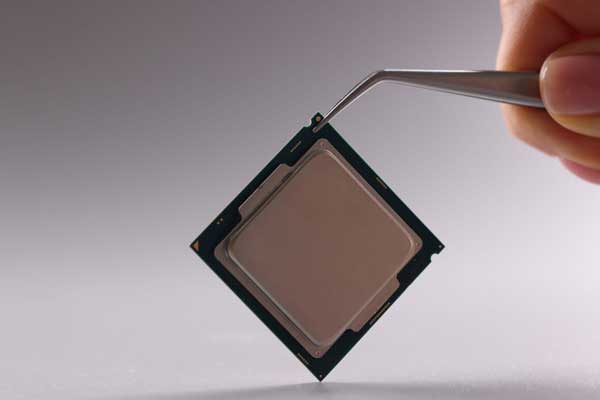 Arm's Origins and Business Model
Arm was founded in 1990 by 12 chip designers in Cambridge, UK. Rather than manufacture chips, Arm designs the architecture and instruction set, then licenses these to companies making central processing units (CPUs). Arm receives royalties on every chip shipped with its technology.
This model allowed Arm to reinvest and expand while letting partners focus on manufacturing. Since 1993, over 250 billion Arm-based chips have shipped. The company now has around 6,500 employees worldwide.
How Arm Came to Dominate Mobile
Apple launched its early Newton handheld on an Arm processor in 1993, foreshadowing a focus on low power mobile devices. In the late 1990s, Arm struck deals with companies like Texas Instruments and Nokia, propelling it to become the dominant smartphone architecture today.
Arm went public in 1998, then grew rapidly in the 2000s with the rise of touchscreen phones. Arm chips now power over 95% of smartphones globally.
Diversifying Beyond Mobile
While Arm dominates in smartphones, the company has diversified into other growth markets including:
Data Centers: Arm's Neoverse line focuses on high-performance computing, helping it expand into servers and AI. Amazon Web Services uses Neoverse chips.
PCs: Apple's switch to Arm for Macs was a breakthrough, promising power efficiency. Qualcomm is bringing Arm to Windows laptops.
Automotive: Self-driving cars are computationally intensive, creating demand for Arm's auto-focused chips.
IoT and Smart Home: Arm's low power designs are ideal for connected home devices.
This diversification is key as smartphone sales slump industry-wide. While Arm still powers over 30 billion chips yearly, non-mobile segments fuel growth.
The Attempted Nvidia Acquisition
In 2020, Arm's owner SoftBank agreed to sell Arm to Nvidia for $40 billion. But 18 months later, regulators blocked the deal. While disappointing, Arm proved resilient, returning to the public markets under SoftBank.
How Arm Makes Money
As a technology licenser, Arm has two revenue streams:
Upfront License Fees: Arm charges partners to access its designs and intellectual property for chipmaking.
Per Unit Royalties: Arm collects royalties each time a chip with its technology ships. This accounts for 60% of revenue.
Arm's combined licensing and royalty model has fueled its rise to powering over 250 billion chips so far.
The Looming Threats Facing Arm
Despite dominance in mobile and growth in new segments, Arm faces risks on multiple fronts:
Smartphone Sales Slump: Lower smartphone shipments impact a portion of Arm's royalties. But the company has diversified beyond mobile.
RISC-V: The free, open-source RISC-V architecture is an emerging rival, gaining adoption in IoT and other areas. But RISC-V lacks Arm's software support.
China Headwinds: Arm China spun off in 2018 but saw leadership turmoil. Export controls also threaten Arm's China business.
Labor Shortages: Like all chipmakers, Arm battles a global chip talent shortage. It's responding via workforce development programs.
With careful navigation of these headwinds, Arm aims to grow licensing and royalties across its expanding roster of markets.
Why Arm Is Essential to the AI Future
As AI grows ubiquitous, Arm sees soaring demand for its low power yet capable processors. Major companies like Amazon, Apple and Nvidia are designing custom silicon using Arm's architecture.
And with AI's rising compute needs, Arm is positioned as the "brain" inside everything from smartphones to smart speakers to self-driving cars. Arm's CEO sums it up: You cannot do AI without a CPU.
So while Arm may remain behind the scenes, the company's technology will likely continue powering the AI-enabled future.